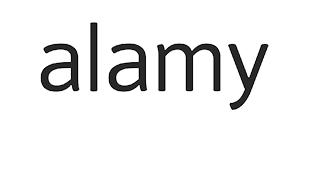 São adicionadas 100.000 novas imagens todos os dias, provenientes de fotógrafos e agências fotográficas de 173 países. A Alamy tem uma coleção maior, mais ampla e única do que qualquer outro banco de imagens e todos os dias fornecemos imagens de milhares de profissionais criativos, incluindo designers, publicidade, agências de notícias e editores produzidas pelos melhores fotógrafos profissionais e amadores.
We add over 100,000 new images every day, sourced from photographers and photo agencies in 173 countries. We have a bigger, broader, more unique collection than any other library and every day we supply thousands of creative professionals including designers, marketing departments, news desks, and publishers with images produced by the best professional and amateur photographers around.

Com quase setenta anos de experiência no setor de fotografia, a akg-images é uma das principais fontes de imagens para uso profissional. A variada gama de temas inclui Belas Artes, História, Fotografia, Música, Religião, Ciência, Arquitetura e Arqueologia.
With nearly seventy years' experience in the picture business, akg-images is one of the leading sources of images for professional use. Our diverse range of subject areas includes Fine Art, History, Photography, Music, Religion, Science, Architecture and Archaeology.

Album é uma agência fotográfica baseada em Barcelona, fundada em 1993 e presente em mais de 60 países através de uma rede de distribuição internacional. Seus fundadores e diretores são Sergi Griñó Vilardebó e Alex Marsé Hoyas. Gerenciam os direitos de reprodução de imagem para seu uso em qualquer mídia, formato e canal de distribuição. A coleção Album - especializada em arte, cultura e história - é uma das mais renomadas internacionalmente construída desde 1993, adicionando produção própria e integrando imagens de fotógrafos e ilustradores. Também distribui para os países de língua espanhola alguns dos melhores arquivos internacionais.
Album is a Barcelona-based photo agency founded in 1993 with presence in more than 60 countries through an international distribution network. Its founders and directors are Sergi Griñó Vilardebó and Alex Marsé Hoyas. We manage the image reproduction rights for its use in any media, format and distribution channel. Our collection - specialized in art, culture and history - is one of the most renowed internationally. Since 1993 we've been building our collection adding own production and integrating images from photographers and illustrators. We are also distributing for the Spanish-speaking countries some of the best international archives.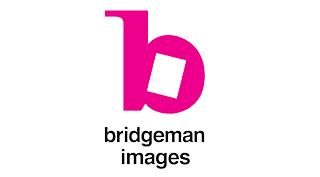 Os maiores especialistas do mundo na distribuição de arte, mídia cultural e histórica para reprodução. Direito controlado, gerenciados corretamente. Fundada em 1972, a Bridgeman Images trabalha com museus, galerias, coleções e artistas para fornecer um recurso central de arte e filmagens para reprodução para profissionais criativos. Cada assunto, conceito, estilo e meio é representado, desde as obras-primas dos museus nacionais até os tesouros escondidos das coleções particulares. Abrangendo séculos de comunicação visual, reproduções fotográficas de pinturas, esculturas, tecidos, mapas e artefatos antropológicos podem ser encontrados na coleção, bem como novas formas de mídia, incluindo os primórdios da fotografia, noticiários e documentários.
The world's leading specialists in the distribution of fine art, cultural and historical media for reproduction. Rights managed, managed right. Founded in 1972, Bridgeman Images works with museums, galleries, collections and artists to provide a central resource of fine art and archive footage for reproduction to creative professionals. Every subject, concept, style and medium is represented, from the masterpieces of national museums to the hidden treasures of private collections. Spanning centuries of visual communication, photographic reproductions of paintings, sculpture, textiles, maps and anthropological artefacts can all be found in the collection as well as newer forms of media including early photography, newsreels and documentaries.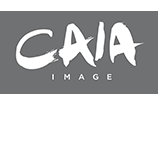 Caia Image é uma coleção de imagens altamente criativa e bem selecionada. De propriedade e operada por uma cooperativa de fotógrafos apaixonados pelo poder de contar histórias de imagens premium, a Caia Image dedica-se à produção de conteúdo de alta qualidade, incorporando valores de produção realmente altos combinados com perfeita execução técnica. Nossos fotógrafos e cineastas são os melhores do mundo na criação de imagens inspiradoras, confiáveis e relevantes, que ressoam as necessidades dos clientes de hoje. Estamos continuamente impulsionando o jogo da "imagem stock" ao impulsionar nossa coleção de maneira estilística e criativa, sempre orientando a equipe, o estilo e a demografia de acordo com as tendências globais.
Caia Image is a highly creative and super curated image collection. Owned and operated by a cooperative of photographers passionate about the storytelling power of premium imagery, Caia Image is dedicated to producing top quality content, incorporating truly high production values combined with perfect technical execution.  Our photographers and filmmakers are the best in the world at creating aspirational, believable, and relevant images that resonate with the needs of today's clients. We are continually moving the 'stock image' game along by pushing our collection stylistically and creatively, always driving the casting, styling, and demographics in line with global trends. Caia Image is seeking only the most talented photographers and filmmakers to join our select roster of artists. If you feel your work will complement the Caia Image collection, please contact us to discuss representation opportunities.

Domeble é uma coleção abrangente de imagens de backplates e HDRIs feitos sob medida para campanhas automotivas. Sempre produzidas com a colocação de produtos em mente e os dados técnicos para dar suporte à renderização realista. O arquivo de imagens do Moofe oferece as ferramentas para criar campanhas memoráveis.
Domeble is a comprehensive image collection of backplates and HDRIs tailored for your automotive campaigns. Always shot with product placement in mind and the technical data to support realistic rendering. The moofe image archive gives you the tools to create memorable campaigns from your desk.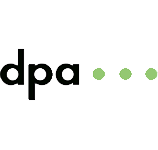 dpa Picture-Alliance GmbH, sediada em Frankfurt / Main, é uma subsidiária da German Press Agency dpa e, como tal, uma das principais agências de fotografia na Alemanha e no mundo nas áreas de produção de imagem, documentação e marketing.
dpa Picture-Alliance GmbH based in Frankfurt/Main is a wholly-owned subsidiary of the German Press Agency dpa and as such one of the leading photo agencies in Germany and the world in the fields of image production, documentation and marketing.

Royalty-Free fotografias, imagens vetoriais e vídeos e mais de 80 milhões de alta qualidade livres de direitos autorais e filmagens de alta definição com os melhores preços para atender a todas as suas necessidades criativas.
Royalty-Free Stock Photos, Vector Images and Videos Over 80 million high-quality royalty-free stock images and high-definition footage at the best prices to fill all your creative needs.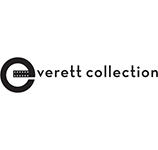 Fundada em 1990 por Morris Everett Jr. e Ron Harvey, as origens da Everett Collection datam de 1961, quando Everett começou a coletar fotos em praticamente todos os filmes já feitos. Com o tempo, sua coleção se expandiu para incluir cartazes e bilhetes de entrada, e no final da década de 1980 ele acumulou uma das maiores coleções particulares de fotografia de entretenimento do mundo. Ron Harvey, vindo do campo da distribuição de filmes, abordou Everett sobre transformar sua ocupação em um negócio. Logo, uma parceria florescente começou com o Sr. Harvey como sócio-gerente. Nos anos seguintes, Harvey, Everett e a equipe da Everett reorganizaram a coleção enquanto a expandiam continuamente para atender às necessidades específicas de uma base de clientes diversificada e crescente.
Everett Collection was established in 1990 by Morris Everett, Jr. and Ron Harvey. The firm's origins date back to 1961 when Mr. Everett began collecting stills on virtually every film ever made. Over time his collection expanded to include posters and lobby cards, and by the late 1980's he amassed one of the world's largest private collections of entertainment photography. Ron Harvey, coming from the field of motion picture distribution, approached Mr. Everett about turning his avocation into a business. Soon, a flourishing partnership began with Mr. Harvey as managing partner. Over the next few years, Harvey, Everett, and the Everett staff reorganized the collection while continuously expanding it to cater to the specific needs of a growing, diverse client base.

A Glasshouse Images é uma agência fotográfica e agência de representação que atende a um grupo seleto de criativos que estão sempre atentos a imagens excepcionais e diferenciadas. A Glasshouse não pretende ser outra agência de mega fusão. Nós não estamos batendo neles, isso não é apenas nós. Estamos dedicados à diferença. A estufa é construída para operar com a máxima eficiência. Somos grandes o suficiente para mostrar apenas o melhor, o trabalho mais artístico e criativo, pequeno o suficiente para dar o cuidado e a atenção que forma relacionamentos profundos e duradouros com os fotógrafos e clientes. Fornecemos a nossos clientes imagens da mais alta qualidade por um preço justo, digitalizações inigualáveis no setor e o conhecimento de que estamos lidando de maneira justa com nossos fotógrafos. Qual é o estilo da estufa? Aceitamos apenas as imagens mais inspiradas e inspiradoras com uma faísca comercial clara. Procuramos qualidade clássica em combinação com visão fresca.
Glasshouse Images is a boutique stock photo and representation agency that caters to a select group of creatives who are always on the look out for exceptional and distinctive imagery. Glasshouse does not intend to be another mega-merger agency. We're not knocking them, that's just not us. We're dedicated to difference. Glasshouse is built to operate at maximum efficiency. We are big enough to show only the best, most artful and creative work, small enough to give the care and attention that forms profound and lasting relationships with both photographers and clients. We provide our clients with the highest quality images at a fair price, scans that are second to none in the industry, and the knowledge that we are dealing just as fairly with our photographers. What is the Glasshouse style? We accept only the most inspired and inspiring images with a clear commercial spark. We look for classic quality in combination with fresh vision.

Em 1769, o reverendo James Granger, um ávido colecionador de impressos, publicou sua "História biográfica da Inglaterra". O livro foi notável por suas folhas extras, deixado em branco para o leitor embelezar com ilustrações de sua própria coleção. Colecionar gravuras para inserir em livros existentes tornou-se um passatempo popular dos ociosos e, ao longo do século XIX, muitos outros livros foram "grangerizados" dessa mesma maneira. Quando Erika e William Glover fundaram sua biblioteca de imagens históricas em 1964, não foi difícil encontrar um nome adequado para agraciar o que por cinquenta anos ficou conhecido como The Granger Collection. Hoje é conhecida simplesmente como Granger - Historical Picture Archive, uma fonte conveniente e confiável para imagens de tempos pré-históricos, através do passado recente. As propriedades de Granger cresceram para abranger milhões de gravuras, fotografias, litografias e muitas outras formas de ilustração.
In 1769 Reverend James Granger, an avid print collector, published his 'Biographical History of England.' The book was notable for its extra leaves, left blank for the reader to embellish with illustrations from their own collection. Collecting prints to insert into existing books became a popular pastime of the leisured, and throughout the nineteenth century many other books were 'grangerized' in this same manner. When Erika and William Glover founded their historical picture library in 1964, it was not difficult to find a suitable name to grace what for fifty years was known as The Granger Collection. Today we are known simply as Granger - Historical Picture Archive, a convenient and reliable source for images from prehistoric times through the recent past. Granger's holdings have grown to encompass millions of engravings, photographs, lithographs, and many other forms of illustration.

Por mais de 20 anos fornecendo serviços de imagem e suporte para muitas das principais editoras, a paixão por fotografia existe há muito mais tempo do que isso: como agência de imagens tem fornecido material de primeira classe para o mercado alemão desde 1953. Com mais de 60 anos no negócio de agências, adquiriu uma imensa compreensão de cada aspecto particular e podemos oferecer-lhe nossos serviços sustentados por uma base sólida de conhecimento.
For over 20 years we have provided picture services and support to many of the major publishing houses. But our passion for pictures has been around much longer than that: as a picture agency we have been supplying first class material to the German market since 1953. With over 60 years in the agency business we have built up an immense understanding of each particular aspect and are able to offer you our services underpinned by a solid foundation of knowledge.

A maior agência fotográfica gerida pelo proprietário na Alemanha, fundada em 1997 com mais de 50.000.000 de imagens, editorial e criativa, 45.000 novas imagens diárias.
The largest owner-managed photo agency in Germany, founded in 1997 with more than 50,000,000 pictures, editorial and creative, 45,000 new pictures daily.

Fornece imagens de publicidade para centenas das principais agências de stock do mundo. Por mais de uma década, se tornou rapidamente um dos principais parceiros de distribuição do setor, conhecido por imagens excepcionais. Com aproximadamente um milhão de imagens ativas on-line, a variedade de assuntos é infinita.
imageBROKER is the solution for freelance photographers - marketing images to hundreds of the world's leading stock agencies. For over a decade, we have rapidly become one of the industry's top distribution partners, renowned for our outstanding imagery. With approximately one million active images online, the variety of subject matter is endless.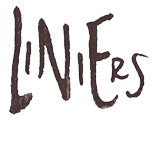 Ricardo Liniers Siri, ou somente Liniers, é um quadrinista argentino que já teve seus trabalhos publicados em várias revistas e jornais do mundo. Já teve várias publicações próprias, mas a mais famosa delas é a série de tiras Macanudo, publicada originalmente no jornal La Nación desde 2002. A tiras não possuem personagens fixos e abordam os mais diversos assuntos. Publicado no Brasil pela Zarabatana Books.
Ricardo Liniers Siri, or just Liniers, is an Argentine comic artist who has had his works published in several magazines and newspapers around the world. He has had several works published, but the most famous of them is the series of strips "Macanudo", that were originally published in the newspaper La Nación since 2002. The strips do not have fixed characters and they approach the most diverse subjects. Published in Brazil by Zarabatana Books.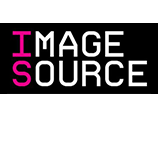 Fundada em 1999, A Image Source é um banco de imagens criativas de última geração com colaboração em seu coração. Na Image Source, diretores de arte e equipes de vendas trabalham juntos para oferecer exatamente isso, obtendo as imagens perfeitas e colaborando com a sua comunidade mundial de fotógrafos para produzir imagens atraentes e impressionantes. Quaisquer que sejam suas necessidades visuais, ela pode oferecer a melhor solução.
Founded in 1999, Image Source is a high-end creative image library with collaboration at its heart. At Image Source art directors and sales teams work together to offer exactly that. , ultimately sourcing the perfect images and collaborating with our world wide community of photographers to produce engaging and stunning imagery. Whatever your visual needs we can offer the best solution.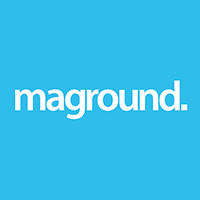 Fornece o cenário perfeito para o seu produto - não importa quão pequeno ou grande seja o seu projeto. Fundada em Hamburgo, Alemanha, estabeleceu sua reputação refinando constantemente sua oferta, atendendo aos mais altos padrões técnicos e satisfazendo seus clientes mais exigentes. Os ramos automotivo, viagens, moda, corporativo - não apenas as marcas mais prestigiadas do mundo confiam em nossas imagens exclusivas, mas também em empresas menores e marcas de butiques. Capacite sua marca com imagens fortes!
MAGROUND provides the perfect background for your product - no matter how small or large your project is. Founded in Hamburg, Germany, MAGROUND has established its reputation by constantly refining its offering, meeting highest technical standards and satisfying its most demanding clients. Automotive, travel, fashion, corporate - not only the world's most prestigious brands are relying on our exclusive imagery but also smaller companies and boutique brands. Empower your brand with strong imagery!
A Magnum Photos representa alguns dos mais renomados fotógrafos do mundo, mantendo os ideais de seus fundadores com um mix de jornalismo impactante, arte e histórias. Os fotógrafos Magnum compartilham uma visão para contar eventos mundiais, pessoas, lugares e cultura com uma narrativa poderosa que desafia as convenções, quebra o status quo, redefine a história e transforma vidas. Há quase 70 anos, a Magnum Photos fornece conteúdo fotográfico da mais alta qualidade a uma base internacional de mídia, editores, marcas e instituições culturais e de caridade. A Magnum Photos é um arquivo vivo atualizado regularmente com novos trabalhos de todo o mundo.
Magnum Photos represents some of the world's most renowned photographers, maintaining its founding ideals and idiosyncratic mix of journalist, artist and storyteller. Our photographers share a vision to chronicle world events, people, places and culture with a powerful narrative that defies convention, shatters the status quo, redefines history and transforms lives. For nearly 70 years Magnum Photos has been providing the highest quality photographic content to an international client base of media, charities, publishers, brands and cultural institutions. The Magnum Photos library is a living archive updated regularly with new work from across the globe.

Minden Pictures é reconhecida como a principal provedora de fotos stock de direito controlado de animais selvagens e natureza. Sua coleção coleção cobre os principais aspectos da história natural, ecologia, biodiversidade e espécies ameaçadas de extinção em todos os continentes, incluindo muitas regiões remotas e isoladas. Também apresentam imagens de interação humana com o mundo natural, destacando pesquisa em ciências naturais, conservação, questões ambientais, povos indígenas e viagens ecológicas. A Minden Pictures representa as melhores imagens de um grupo premiado de fotógrafos de história natural, incluindo muitos colaboradores regulares da National Geographic.
Minden Pictures is recognized as the premier provider of rights managed wildlife and nature stock photos and feature stories. Our collection covers key aspects of natural history, ecology, biodiversity and endangered species from all continents including many remote and isolated regions. We also feature images of human interaction with the natural world highlighting natural science research, conservation, environmental issues, indigenous peoples and eco travel. Minden Pictures represents the finest images by an award-winning group of natural history photographers including many regular contributors to National Geographic.
Nature Picture Library é uma agência especializada em fotografia para o mercado profissional, representando mais de 500 dos melhores fotógrafos e videomakers da natureza e vida selvagem do mundo com mais de 450.000 imagens e vídeos cobrindo todos os aspectos dos animais selvagens, plantas, paisagens, questões ambientais, vida marinha, animais domésticos e povos nativos do mundo natural.
Nature Picture Library is a specialist photo agency for the professional market, representing more than 500 of the world's best nature and wildlife photographers and videographers. Our website provides access to more than 450,000 images and videos covering every aspect of the natural world's wild animals, plants, landscapes, environmental issues, marine life, pets and native peoples.

A Newscom é líder mundial no fornecimento de imagens, vídeos e outros conteúdos complementares de alta qualidade a partir de uma ampla variedade de fontes globais. É o conteúdo que você precisa, sem o material irrelevante ou medíocre que muitas vezes inunda o mercado. Fundada em 1985, a Newscom oferece aos clientes acesso direto a mais de 70 milhões de fotos, gráficos, ilustrações e textos de quase 200 das maiores editoras e criadores de conteúdo do mundo no setor de multimídia. Para simplificar, o Newscom tem mais do que você está procurando.
Newscom is a world leader in providing high-quality images, video and other supplemental content from a vast array of global sources. It's the content you need, without the irrelevant or mediocre material that often floods the market. Established in 1985, Newscom offers customers one-stop access to more than 70 million photos, graphics, illustrations and text stories from nearly 200 of the world's top publishers and content creators in the multimedia industry. To put it simply, Newscom has more of what you're looking for.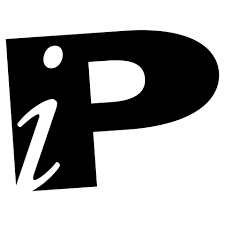 A Panoramic é uma agência de imprensa fotográfica criada em 1994 por Eddy Eyrignoux e Gilles Biguerd. A agência cobre os principais eventos nacionais e internacionais de esportes, notícias ou celebridades com seus próprios fotógrafos ou parceiros em todo o mundo.
Panoramic is a photographic press agency created in 1994 by Eddy Eyrignoux and Gilles Biguerd. The agency covers the major national and international events in sports, news or celebrities with its own photographers or its partners all over the world.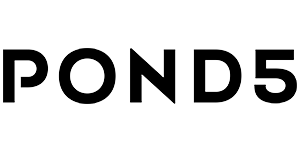 O Pond5 é o maior e mais vibrante mercado de conteúdo em vídeo do mundo, oferecendo aos cineastas, criadores e produtores de todos os tipos o conteúdo, a inspiração e as ferramentas de que precisam para melhorar seus projetos. Como o único mercado de conteúdo que compartilha significativamente as receitas de licenciamento com seus artistas colaboradores, o Pond5 é impulsionado por um compromisso com sua crescente comunidade global de mais de 60.000 criadores profissionais de áudio e visual, fornecendo uma plataforma onde seu trabalho criativo pode florescer e ajudando eles para fazer uma vida sustentável.
Pond5 is the world's largest, most vibrant video-first content marketplace, providing filmmakers, creators, and producers of all kinds with the content, inspiration, and tools they need to improve their projects. As the only content marketplace that meaningfully shares licensing revenue with its contributing artists, Pond5 is driven by a commitment to its passionate and growing global community of more than 60,000 professional visual and audio creators, providing a platform where their creative work can flourish, and helping them to make a sustainable living.

Uma revista de humor e sátira, a Punch circulou de 1841 a 2002. Uma instituição muito britânica conhecida internacionalmente por sua inteligência e irreverência, introduziu o termo 'cartum' como o conhecemos hoje e publicou as obras de grandes escritores e poetas cômicos como o W.M. Thackeray, Mayhew, P.G. Wodehouse, Sir John Betjeman, Alan Coren, Miles Kington, entre outros. Seus cartuns políticos e sociais incomodou governos, capturando a vida em detalhes dos séculos XIX e XX. Os melhores cartunistas apareceram em Punch - lendas como Tenniel, Du Maurier, Shepard, Pont, Illingworth, Fougasse, R.S. Sherriffs, Trog e Searle.
Punch, a magazine of humour and satire, ran from 1841-2002. A very British institution renowned internationally for its wit and irreverence, it introduced the term 'cartoon' as we know it today and published the works of great comic writers and poets such as W.M. Thackeray, Mayhew, P.G. Wodehouse, Sir John Betjeman, Alan Coren and Miles Kington amongst others. Its political and social cartoons swayed governments, capturing life in detail from the 19th and 20th centuries. The finest cartoonists appeared in Punch - legends like Tenniel, Du Maurier, Shepard, Pont, Illingworth, Fougasse, R.S. Sherriffs, Trog and Searle.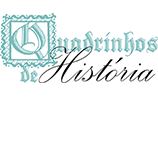 Série de quadrinhos que contam fatos históricos com bom humor e ótimas sacadas, sempre com alguma crítica que se encaixa nos dias de hoje, o que faz seus autores, Scabin e Bernard, serem procurados por editores de livros de várias matérias.
A series of comics that tell historical facts thoughtfully with humor, always with some criticism that fits these days, which makes its authors, Scabin and Bernard, be looked for by publishers of books of various subjects.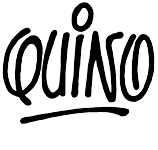 Joaquín Salvador Lavado Tejón, mais conhecido como Quino, é um pensador, historiador e cartunista argentino, criador da Mafalda, que questionava problemas políticos, comportamentais, filosóficos, conflitos e qualquer coisa que afetava o seu modo de ver o mundo. Além de publicar a Mafalda em jornais (e depois em livros-coletâneas), Quino também publicou livros de humor com seu traço inconfundível. Publicado no Brasil pela editora Martins Fontes.
Joaquín Salvador Lavado Tejón, better known as Quino, is an Argentine thinker, historian and cartoonist, creator of Mafalda, who questions political, behavioural, philosophical problems, conflicts and anything that affected his way of seeing the world. In addition to publishing Mafalda in newspapers (and later in books), Quino also published books of humour with his unmistakable style. His work is published in Brazil by Martins Fontes.

Desde 1850 a Reuters experimenta, inventa e cria soluções de conteúdo e notícias para se tornar a principal agência de notícias do mundo. Sempre na vanguarda das pautas de última hora em tempo real e do conteúdo multimídia global de alto impacto, está constantemente inovando seus produtos e serviços para atender às necessidades de negócios.
Since 1850, we have experimented, invented, and created content and news solutions to become the world's leading international news agency. Always at the forefront of real-time breaking news and high-impact global multimedia content, we are constantly innovating our products and services to meet your business needs.

Science Photo Library (SPL) é a principal fonte mundial de imagens e vídeos científicos e de medicina. Adquirido por especialistas científicos e médicos, fotógrafos aclamados e instituições renomadas, o conteúdo da SPL é inigualável em todo o mundo. Excelente qualidade, precisão e compromisso com a excelência estão profundamente incorporados no DNA da empresa. A Science Photo Library inspira profissionais criativos e oferece conteúdo envolvente da mais alta qualidade para uma ampla gama de clientes.
Science Photo Library (SPL) is the world's leading source of science and medicine images and video. Acquired from scientific and medical experts, acclaimed photographers and renowned institutions, SPL's content is unrivalled worldwide. Outstanding quality, accuracy and commitment to excellence are deeply embedded in the company's DNA. Science Photo Library inspires creative professionals and delivers engaging content of the highest quality for a wide range of clients.

A Science Source e sua empresa-mãe Photo Researchers, Inc. têm se especializado em imagens de todos os campos das ciências naturais, físicas e da vida há mais de 50 anos.
Science Source and its parent company Photo Researchers, Inc. have been specializing in imagery from all fields of the natural, physical and life sciences for over 50 years.

Nome antigo da Science Source.
Old name of Science Source.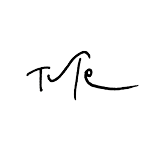 Juan Matías Loiseau, mais conhecido como Tute, é um cartunista argentino, criador do Batu, um garoto de cabelos ruivos e imaginação fértil que se mete em várias situações engraçadas com seu cãozinho azul, Tútum, e seu amigo nerd, Boris. Batu adora fazer comentários inspirados e divertidos sobre a vida e seus desdobramentos. A arte de Tute é publicada diariamente no jornal La Nación. Publicado no Brasil pela Zarabatana Books.
Juan Matías Loiseau, better known as Tute, is an Argentine cartoonist, the creator of Batu, a boy with red hair and a fertile imagination who gets into several funny situations with his blue dog, Tútum, and his nerd friend, Boris. Batu loves to make inspirational and entertaining comments about life and the way it unfolds. Tute is published daily in the newspaper La Nación. Published in Brazil by Zarabatana Books.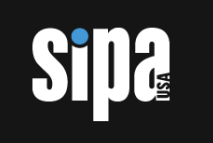 Fundada em 1986, a Sipa USA é uma agência de mídia internacional líder especializada em entretenimento, notícias e fotografia de esportes. A Sipa USA cobre os principais eventos do dia com escritórios em Nova York e Los Angeles. Utilizando fotógrafos de equipe, agências parceiras e colaboradores em todo o mundo, a Sipa USA oferece as notícias do dia em tempo real. Os clientes podem contar com a Sipa USA para acesso exclusivo a eventos de entretenimento e outros eventos, além de recursos especiais de todo o mundo.
Established in 1986, Sipa USA is a leading international media agency specializing in entertainment, news and sports photography.Sipa USA covers the top events of the day with bureaus in New York and Los Angeles. Using staff photographers, partner agencies and contributors through out the world, Sipa USA delivers the day's news in real time. Clients can rely on Sipa USA for exclusive access to entertainment and other events as well as special features from around the world.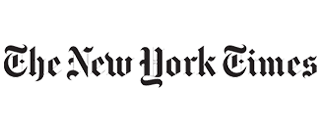 Seja o jornalismo premiado da redação do Times ou a narrativa envolvente, com parceiros de mídia como The Economist ou National Geographic, o NYT Licensing oferece acesso a material atual e de arquivo em uma ampla variedade de assuntos e é projetado para publicações e organizações, fornecendo acesso a jornalismo e narração de histórias de qualidade
Whether it's award-winning journalism from the Times newsroom or engaging storytelling curated from media partners like The Economist or National Geographic, NYT Licensing offers access to current and archival material across an extensive range of subjects. NYT Licensing is designed for publications and organizations alike, providing access to quality journalism and storytelling.

A Universal Images Group, fundada por George Sinclair em 2002, produz, edita e agrega fotografias, gravuras, litografias, pinturas, gravuras, ilustrações, gravações, videoclipes e outros conteúdos multimídia. A UIG gerencia a distribuição para muitas das principais agências especializadas em todo o mundo.
Universal Images Group, founded by George Sinclair in 2002, sources, edits and aggregates photographs, prints, lithographs, paintings, engravings, illustrations, footage, video clips and other multimedia content. UIG manages distribution for many leading specialist agencies worldwide.

Iniciada no início dos anos 1990 por fotojornalistas para fotojornalistas - não acionistas ou bilionários - a Zuma é hoje a maior agência independente de notícias e serviços de notícias do mundo. Produz e representa notícias premiadas, esportes e entretenimento de alguns dos maiores fotojornalistas do mundo. Os fotógrafos da Zuma abrangem o planeta cobrindo os eventos e problemas do mundo. Complementando a lista de estrelas de Zuma, ela representa as melhores agências e notícias e de fotografia do mundo, bem como inúmeros grupos de revistas, cujas imagens estelares ajudam a completar a rica oferta editorial.
Started in the early 1990s by photojournalists for photojournalists - not shareholders or billionaires - Zuma is now the world's largest independent press agency and wire service. Zuma, produces and represents award-winning news, sports and entertainment from some of the world's greatest photojournalists. Zuma photographers span the globe covering the world's events and issues. Supplementing Zuma's all-star photographer roster, Zuma represents the world's best picture agencies and newspapers. As well as numerous top magazine groups, whose publication's stellar images and text packages help complete the rich editorial offering.